Hire us as the
Best Joomla web development Company

and get all the advantages
Here is What We helped Open Source Development:
Get Websites
Customization to Consultancy

and Beyond in Short Time

Take our executive-level services for modification, designing and development from our experts who are working day and night to make your experience better. We help you to make update your website and apps. If you are looking for the best technology-related services, 20thFloor Techease,  would be your best choice.
Find the best developers for Open Source CMS With Productive Development
We have the most competent Joomla developers from the industry At 20thFloor Techease,  to give you one-stop solution to build up customized apps, simple and complex.
Get your website designed, maintained and a structure designed in a mode that can be used for extensibility all under one roof At 20thFloor Techease,  . You do not have to worry if you need any modification in your Joomla development, our developers are always available to you for the best facilities in the industry. We have extensive experience of using Joomla development for websites and our services cover everything you need related to technological solutions for your website
We have a very welcoming environment and client-oriented policies. Hire our Joomla developers to take your online store business and apps on the next level of success using our facilities.
100% Customer satisfaction
Joomla Website Development
at
20thFloor
Techease 
Joomla Custom Theme Development
at
20thFloor
Techease 
W3C verified and 100% compatible with latest Joomla version

Complete site transformation to Joomla setup

Dynamic sidebar, widgets and home page management
Joomla Custom Plugin Development
at
20thFloor
Techease 
Complete new plugin development from scratch

Upgrade an existing / Free plugin as per custom requirements

Interactive plugin using Ajax, jQuery and Database
Why to Choose
at

20thFloor

Techease, 

Joomla Web development Company
The product meets your business needs in reasonable rates

We

at

20thFloor

Techease, 

provide rich customization of web applications

It's a professional software provides security and best performance

From personal to corporate, Government to legal app, all can be developed

Joomla can be transform as web or online store at a time

You can enhance your visibility on different search engines
The best ever services

I have a flower shop and I need an online store for buying flowers out there. 20thFloor built a website for my business and within days, I got many orders for delivering flowers, and finally my business boom up in a days.

Thanks 20thFloor!!
Thank You 20thFloor Techease!

The best thing I observe in 20thFloor team is that they really are good WordPress developers, works enthusiast way to approach client's need. Thank you 20thFloor I would like to work further more.

20thFloor's & Muhammad Shehzad!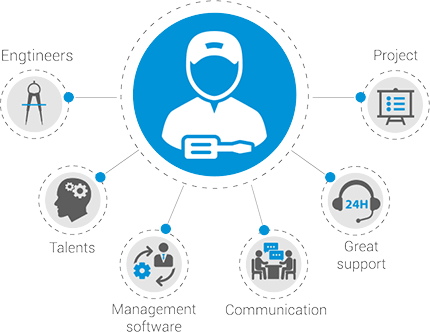 How 20thFloor helps your Business?
20thFloor
Techease, 
is working with thousands of companies and individuals and each of their business elevated up using our software and applications. The best part of us is quality concern that is accepted all over the world. We deliver best website with the help of Joomla development.