Top Web and Mobile Apps Development Company
Your Trusted Development Partner
20thFloor Technologies, deals in a wide variety of projects in mobile and web development. We cover many platforms, hardware and languages. We design products, develop them, test them, make them SEO efficient and ultimately deploy them with 24/7 support.
20thFloor Technologies, is based on the core values of client satisfaction. We focus on result oriented approach and robust designing, mobile application development, website design and development company, iPhone and Android apps, windows mobile apps, mobile game development, enterprise Mobility, software development company, and web design company. We are here to provide excellent IT services all over the world.
Our company is well-established in the UK, Canada, Pakistan, Dubai and Malaysia. Our clients are never disappointed by us as we deliver products on time and keep quality standards up. The ratio of the comeback of clients to us is higher and that shows how much they trust us actually.
Hire the Best Web and Mobile App Developers
20thFloor Technologies, is a top web design agency and software development company with a large pool of software developers available for dedicated and fixed time/cost projects. Hire web developers from 20thFloor Technologies, who have proven expertise in trending web technologies like PHP, Laravel, Magento, ReactJS, front-end technologies like AngularJS and back-end technologies like Node.js to develop custom and responsive websites, web apps and eCommerce solutions.
Our Android app, iOS app and cross-platform mobile app developers are adroit in the latest mobile technologies and tools like Android Studio, Xcode, Kotlin, Xamarin, PhoneGap, React Native, etc. to build next-gen mobile applications.
We've helped businesses increase their revenue by an average of 90% in their first year with us!
Satisfied Clients Across the Globe
Projects Delivered Successfully
Experts Under the Same Roof
We Simplify Software Development Processes
We shape brands through exploration, applying in-depth research to challenge assumptions at every turn.
Our design approach is to simplify. We embrace the joy of creating something unique that is easy for end users.
Using modern technologies, we build with efficiency and skill, creating flexible and scalable business-driven solutions.
We take an iterative approach to both our work and our practice, always looking for ways to improve what we do.
20thFloor Technologies – Our Core Services
Technologies we work with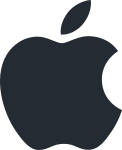 iOS
Android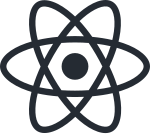 React Native
Flutter
Ionic

Swift
Kotlin
Objective-C

Titanium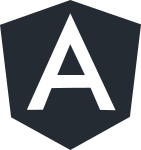 Angular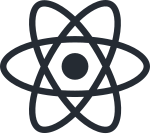 React.js
TypeScript
Vue.js

WPF
HTML5
Mongo DB
MySQL

MsSQL
Firebase

Realm
DynamoDB
Oracel

PostgreSQL
Redis
PHP
Java

ASP.NET
Node.js
Ruby On Rails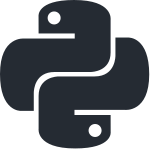 Python
Wordpress
Magento
Shopify
Drupal
Joomla
Umbraco

AWS

Azure
Google Cloud

Gradle
Jenkins
Appium

Selenium
20thFloor Technologies – Our Work
When we mix organized Jugaad with our structural R&D and expertise, it can deliver commendable results that create value. All in all, 20thFloor Technologies believes that Jugaad shouldn't replace the structured approach to innovation but rather complement it like bread & butter. It's always about finding the right balance between top-down R&D vs bottom-up Jugaad innovation.
#WeAreReady
Amid the stress around pandemic of COVID-19, the team 20thFloor Technologies is committed to providing uninterrupted services to all of our clients as well as ready to take up new assignments. All of our team members, including engineers, project managers, and business consulting teams are available during business hours and are safe working from home.