Expertise in
CMS
Frameworks
20thFloor's has experience in developing dynamic and scalable web CMS for large-scale apps since 1998 for global businesses. Our CMS experts build and implement user profiles, custom modules, themes and campaigns ensuring smooth functioning with automation, collaboration, tools integration, and workflow processes.
LEARN MORE ON
Best Ecommerce platforms we use
How does 20thFloor's help?
20thFloor's is an award winning CMS development company in India and USA helping startups, enterprises and all other global businesses with bespoke CMS solutions based on their project needs.
Our wide spectrum of technology expertise and decades of industry experience will save your precious time in finding a perfect CMS solution. Whether you want a custom CMS website or a website migration, you are just in the right place for all your queries.
We help you create Apps for

Enterprise
Our collaborative consulting on Mobile Strategy serves as a catalyst in streamlining IT frameworks and processes with the mobile roadmap that is aligned with enterprise scenarios, policies and current systems.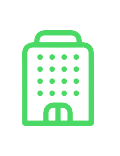 Business
We map businesses' needs and use cases to enable them to quickly respond to the changes. We help your organization mobilize inter-department communication, workflows and instant information availability.

Consumer
Our mobile experts help brands, businesses and community organizations to build scalable mobile application solutions that are aimed to be used on a daily basis by global consumers, multiple times in a day.