Enjoy Ease with Our e-Custom eCommerce Development Company
Here is What We helped e-Commerce Development:
Engrossed to Provide
Striking Look

Professional Strategies

We start with an ideas discussing with our clients about commerce website, make a discussion with our experts how to proceed further and then go for implementations of those ideas and plan in a systematic way. We design your e-Commerce websites SEO friendly to attract loads of targeted audience.
Grow Your Business With Custom e-Commerce Solutions
With the advent of technology in hands, more and more users are shifting their lives to be more digitalized than before. Mobile and tablet usage has made e-Commerce one of the trending solutions in today business. It gives scope to a business and increases its visibility over the internet for vast percentage of potential customers.
At 20thFloor Techease,  our experts are here to give you a hand on experience. We custom ecommerce development company know how to provide you solution that will not only boost up sales but will lowers cost of setting and running a business. Our experts are experienced in implementing SEO techniques and hence make you available in search engines organic results. With e-Commerce your business has more potential of growth because of diverse customer base, flexible operations, and lower operating and inventory costs.
Custom e-Commerce Solutions Development
at
20thFloor
Techease 
Shopping cart development Custom e-Commerce Customization

Custom e-Commerce Web Applications

Large amount of database interfaces like My SQL, MS SQL, Oracle, Informiz and PostgreSQL etc.
Ease of writing interfaces to other libraries

PHP will run on (almost) any platform

Custom e-Commerce Plus development for large-volume businesses

Custom e-Commerce Cart app development
Reasons To Select
at
20thFloor
Techease 
?
24/7 availability of business over the internet

Professional and outstanding look

Improves the brand and business image

Enhanced range of available products

Faster and efficient business process

Quick and extremely responsive codes
Great Experience With 20thFloor Techease

I have a great experience with 20thFloor, as I had a project of building e-commerce website from my company. Luckily, I found this highly esteemed firm helped me a lot from developing ideas until domain's confirmation. What they say "We love our clients", clients also love them. Blessed 20thFloor!!
20thFloor Techease is Really Helpful!!

I am student of IT, and we got a project on Zencart development to complete in a short time. 20thFloor Techease helped me in that project and I submit it on time.

I must say thanks to 20thFloor who help me in completing my project timely.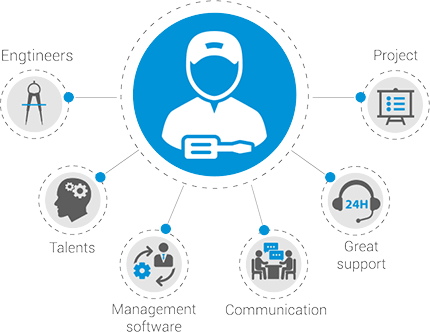 20thFloor Techease Business Significance
We are gratifying to our clients and customers for their trust upon our services. We meet deadlines and provide quality work to avoid any kind of problem in future. Hence, we believe in quality work to satisfy our customer and make their business outstanding.