Get diverse
Android Apps Development 

with Android Application Development Company
Here is What We helped Develop Mobile Apps:
Mobile Positioning,
Targeting and Marketing

in a Nutshell

Android apps makes the efficiency of the smartphones and performance to the peak. Every organization is making the use of the android apps as a source of marketing for their businesses' promotions. With the help of the android app development services 20thFloor Techease,  provides, it becomes easy for our clients to promote their business, position and target the product or market they want.
Android: World's most popular and fastest growing mobile platform
Today millions of mobile devices are powered by Android and one of the most significant reason is its open source and easily configurable to a wide variety of hardware.
Statistics suggest around one million new Android devices are activated daily from around the globe. Such a massive number presents a strong opportunity for the development community and the users alike. Android is backed up by the open-source Linux community as well as 300 hardware, carriers' and software companies.
20thFloor Techease,  android application development company has extensive experience in building Android Apps and our portfolio suggests we are good at what we do. From simple to-the-point Apps to more sophisticated Apps, we can deliver the results you expect from a reputable developer.
Collection, Control & Hybrid Widgets

Glass Development Kit (GDK)
Android Apps Development
at
20thFloor
Techease 
Android App Solutions
Custom Android Application

Social Networking Application

Android Web Based Applications

Applications for Multimedia Industry
Android App Development
Business/office Applications

Communication Applications
Hire Us to Build Sweet Android Apps At 20thFloor Techease 
Fastest growing platform with powerful framework for developers

Fully functional and most responsive apps

Management and Unification of Android media API

On-site and off-site app development services

Best customizable and eye catching themes and icon designs available

From Donut to Lollipop Apps development
I am convinced- 20thFloor is Amazing!

I needed to get my first iPad app developed and for that I needed professional assistance to incorporate my ideas. One of my friends suggested me to your company. I still had by fingers crossed but constant engagement and updating in the designing process made me contented and now the final app is up to my expectations too.

Thank you M.S.Khan
Good to get 20thFloor!

Getting the services of 20thFloor really provided the Techease. With their super-fast services and response things really get solved within no time. Highly skilled experts offer you remarkable Android app development services. Getting android app services from them will be all that you need.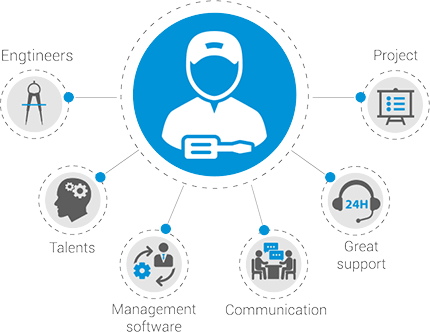 Go For The Best, Go For 20thFloor
Our main goal is to provide IT solutions for businesses to help in the efficiency of their business operations, work competence and achieving the business targets. Our experts are qualified in providing services to the clients flawlessly. Get services for yourself too.